With the confusion of the term "feminism" on the rise, more and more women join in on the rock scene. These ladies are more than just creatures that lack dangling private parts who like stuffed animals and pink flowers: they are the modern-day The Runaways, singing, screaming role-model rebels who live and breathe rock 'n' roll.
10. Heavy Metal Beyonce: Maria Brink of In This Moment
The unstoppable ITM frontwoman Maria Brink starts this list with a unique twist on female empowerment. The band's 2014 album Black Widow was their first record to release in a major label. It contains some totally sick tunes, including the popular haters-gonna-hate anthem "Sex Metal Barbie" and a hardcore love song "Sick Like Me". Starting from a simple metal band to having huge productions - full-blown props and Gaga-level choreography with the Blood Girls - and headliners, In This Moment is infecting the world with their addictive venom.
9. The Coolest Kid in Town: Taylor Momsen of The Pretty Reckless
You may have seen her in The Grinch or Spy Kids without knowing it, because Taylor Momsen had turned into a daring panda-scara-wearing rockstar, which is not a bad thing. Right now, she is every metal star's favorite daughter because of her attitude of rebelliousness (if that made sense). She's not just following a stereotype of "child star turned sexy actress"; Taylor breaks the mold by recently sharing the stage with legendary artists such as Joan Jett and Marilyn Manson.
8 and 7. ...But the Fans Stayed for the Music: Carla Harvey and Heidi Shepherd of Butcher Babies
Two feisty ladies in a band that is probably most hated by conservatives and jealous girlfriends...clearly they don't give a flipping bird about what other people think. Tuning down their signature jailbait look (even too shocking to put in this blog) that marked their reputation, Heidi Shepherd and Carla Harvey, two Plasmatic fanatics, stay untamable. Watch out for their follow-up to debut LP Goliath, as of now they are in the writing process titled Take It Like A Man this August, alongside their upcoming musical film The Devil's Carnival 2: Alleliua!, with Emilie Autumn, Danny Worsnop of Asking Alexandria, David Hasselhoff and more.

6. Mother of Punk!: Joan Jett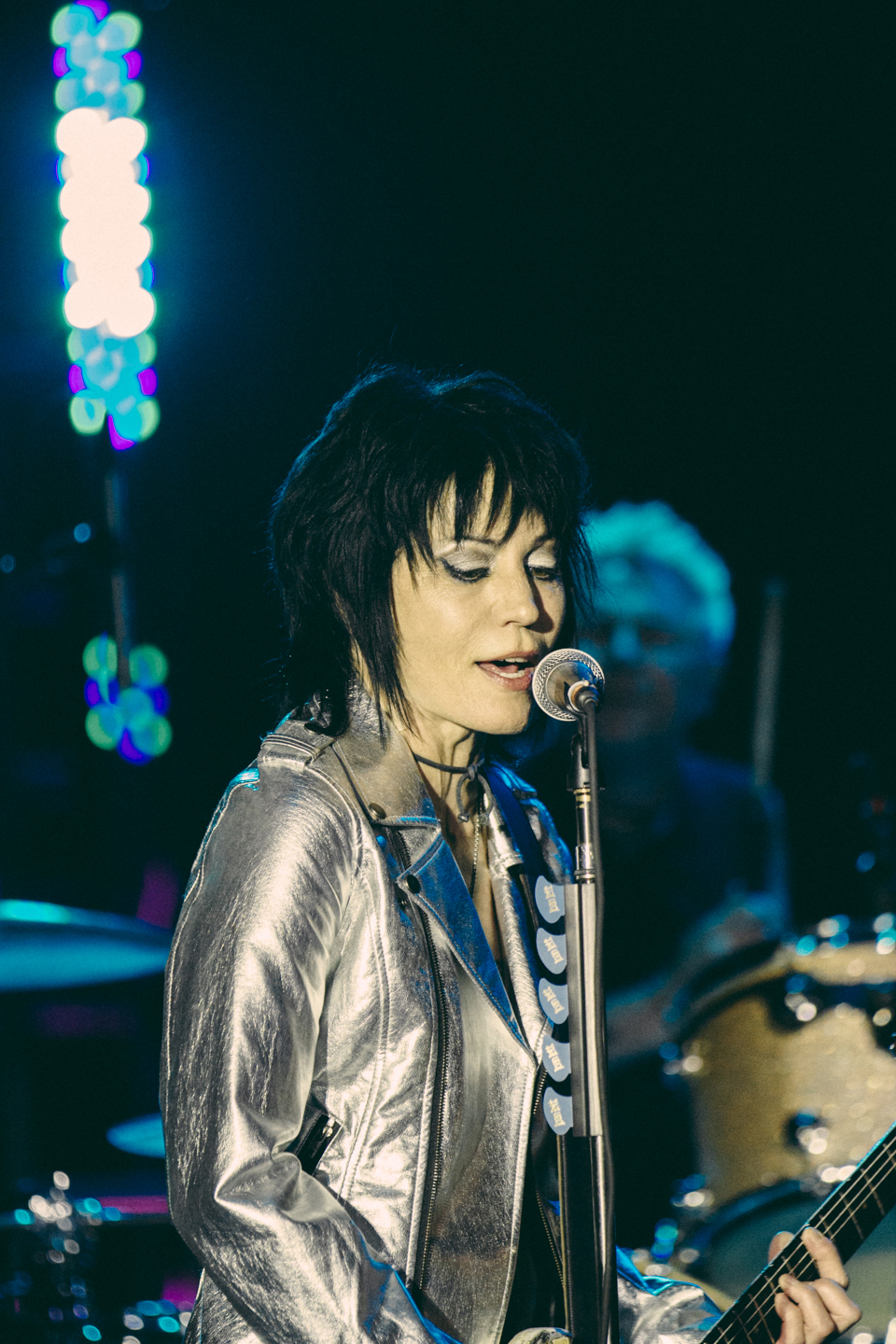 Forty years in her career, Joan Jett doesn't stop from being relevant in today's rock world. She inspired the riot grrrl genre with Cherie Curie and Lita Ford in their band The Runaways about three decades ago, and continues to give confidence to women and little girls alike from around the world. Her band's 2013 album Unvarnished, like most of her past works, still relates to different walks of life with references to being "Different" and even to social media ("TMI") and reality tv ("Reality Mentality"). Joan Jett recently received Alternative Press 2014 Icon Award and, in the same year, a Golden God Award, proving that she is a living rock legend.

5. Blue-Haired Banshee: Alissa White-Gluz of Arch Enemy
Upon the departure of Angela Gossow as vocalist of Swedish metal band Arch Enemy, all eyes are on the Canadian ex-vocalist of The Agonist: Alissa White-Gluz as fans are biding their expectations on her screaming prowess. So how did she match Arch Enemy? One word: perfectly. Just last year, the death metal band released War Eternal as Alissa's breakthrough.

4. Not Your Average Asian Girl: re:NO of Aldious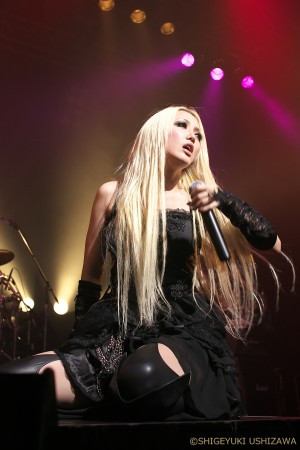 A seemingly unfamiliar face slowly shines from the East side of the metal world. Like Alissa, street fashion model re:NO carries the torch from a former vocalist of their band. Don't let this Japanese all-girl band's eyelashes and dresses fool you: their music contains great heaviness and melodic guitar riffs and very deep bass notes. Even if you can't hear re:NO scream her lungs out, she doesn't lack the haunting aura of her voice. Don't worry if you can't understand the lyrics, you will surely head-bang to their songs!
3. Born This Way: Laura Jane Grace of Against Me!

Kerrang's Woman of the Year 2014 Laura Jane Grace has her band Against Me! launch their sixth album Transgender Dysphoria Blues as a diary of her metamorphosis. Their punk sound is as fearless and raged as Grace, with tracks like her anthem for coming-out "FUCKMYLIFE666", and "Black Me Out", which shatters all past pretense and compromise.
2. Returning Riot Grrl: Corin Tucker of Sleater-Kinney
A full decade after releasing The Woods, all-girl punk band Sleater-Kinney reunited to create No Cities To Love, an album to crave for. The launch came out with a bang with the help of their friends--Andy Samberg (Lonely Island), Gerard Way (My Chemical Romance), Ellen Page, Brie Larson, friends from Saturday Night Live and many more--all singing along to the title track. The 2015 LP recieved a tsunami of excellent reviews from Spin, Rolling Stone, Pitchfork, Metacritic and The Guardian to name a few.
1. Breakthrough Baby: Lynn Gunn of PVRIS
Twenty-one year old vocalist of Massachusetts-based synth rock trio PVRIS, and visual artist Lyndsey Gunnulfsen, popularly known as Lynn Gunn, finishes this list as the first and only female leader of a band at pop-rock label Rise Records, who houses Sleeping With Sirens, Devil Wears Prada, Miss May I and Of Mice & Men. PVRIS is nominated for Breakthrough Band, Song of the Year ("My House"), Best Music Video ("St. Patrick") and of course, Best Vocalist at this coming Alternative Press Music Awards (APMAs), so make sure your vote counts! PVRIS recently won Best Breakthrough Band in the APMAs! Your vote proves their awesomeness. If you haven't heard one song, better check them out!
Is your favorite artist in this list? Leave a comment below, or e-mail me at prettylittleemoboy@gmail.com to tell me your thoughts, suggestions and violent reactions on this list!! :) -H